Here is the May Playlist, 12 tracks relatively new and relatively tinged with electronic sounds.
The most played is certainly the "So Long My Love" of "Tomorrow's World", side project from a member of the french band Air. The great surprise comes from Jon Hopkins ans his Open Eye Signal, what a heady track.
Except that the new Discodeine with Kevin Parker's voice from Tame Impala, nice song with Turkish sonorities. Enjoy !
Tracklist
Tomorrow's World – So Long My Love

Jon Hopkins – Open Eye Signal

Mount Kimbie – Blood and Form

Discodeine – Aydin

Girls in Hawaii – Misses

Dan Bodan – Dp

Rhye – Open

Wild Nothing – Ocean Repeating

Juveniles – Fantasy

Aufgang – Kyrie

The Cure – 10:15 Saturday Night

Bibio – À Tout à l'Heure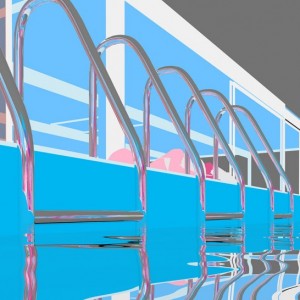 Tags: Bruxelles, Discodeine, Music, Playlist